SEAREFICO WAS HONORED TO RECEIVE AN AWARD OF TOP 100 VIETNAM GOLD STAR 2018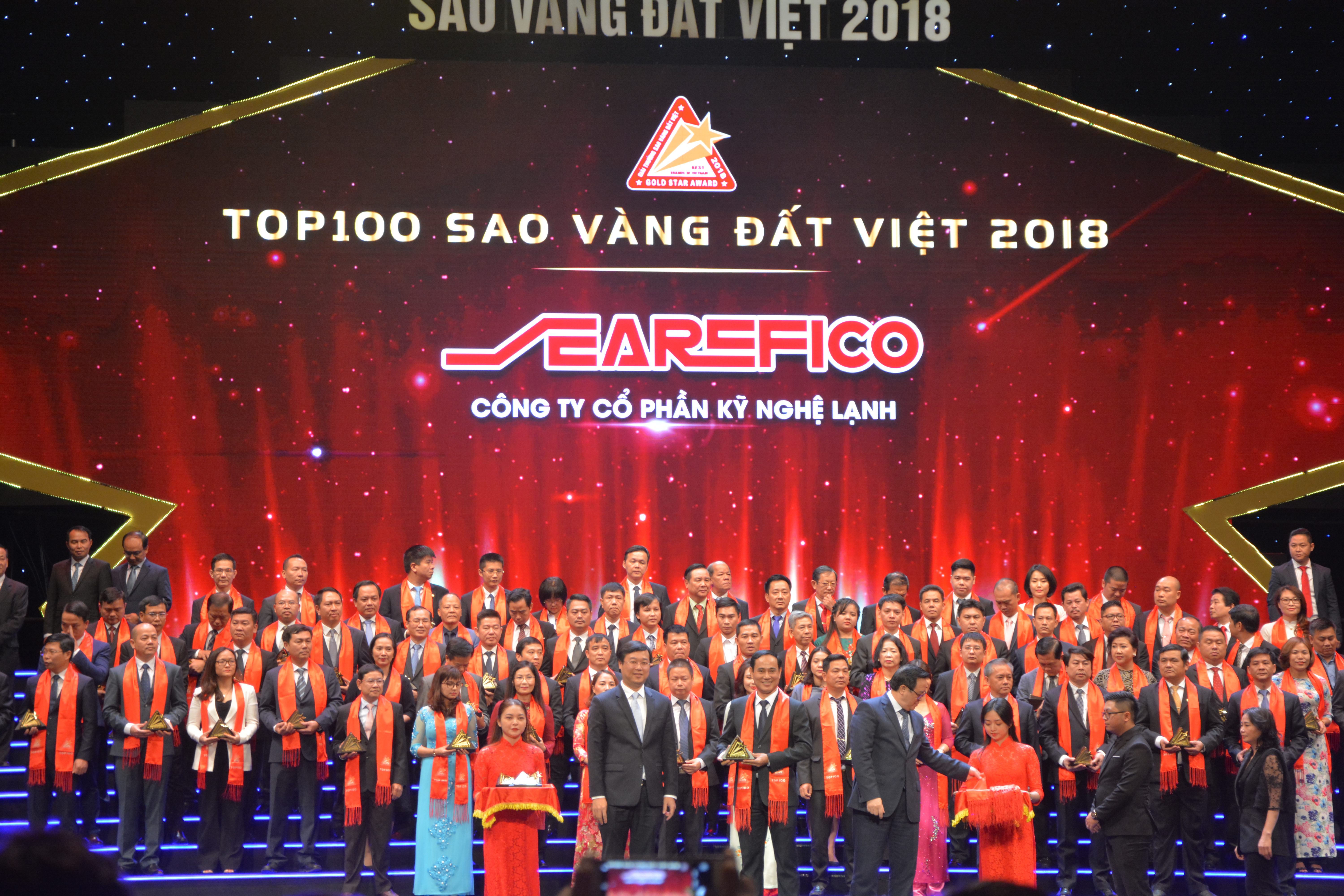 On December 23, 2018, Seaprodex Refrigeration Industry Corporation- SEAREFICO was awarded the title of Top 100 Vietnam Gold Star 2018 at the National Convention Center – Hanoi.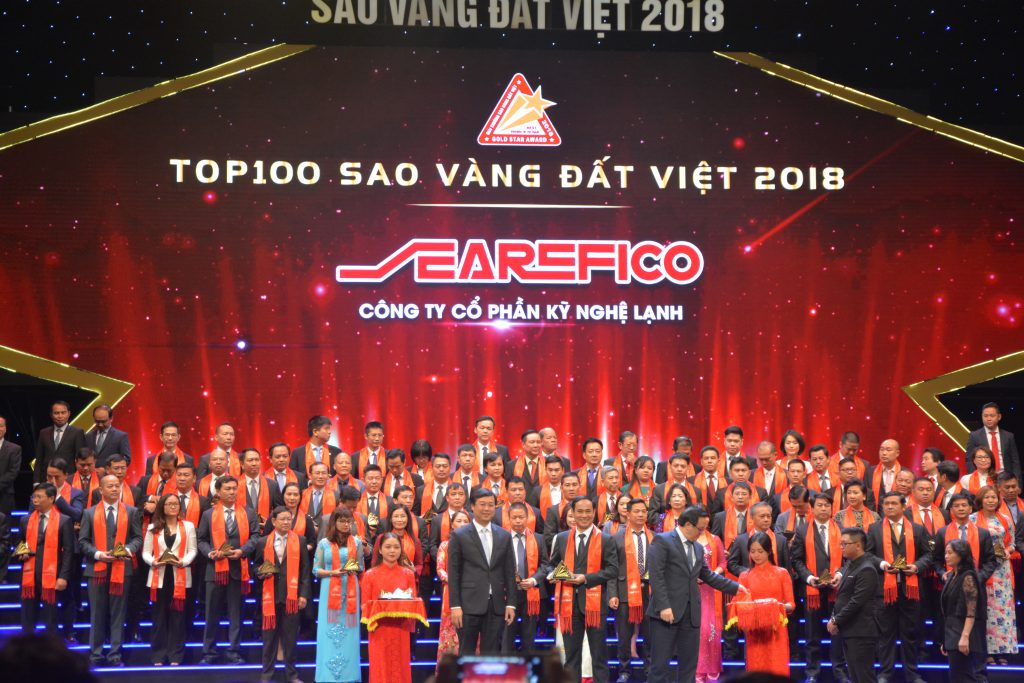 This is the first time SEAREFICO has participated and won this noble award. The criteria for selecting Top 100 enterprises are ranked according to industry structure, points structure and priority structure (region, participation in the Young enterprises movement, etc). Therefore, the method of selection is 50% in Top 200, meaning that the first 100 enterprises follow industry structure, enterprises are ranked by industry from top to bottom and get enough quantity. In Top 100, enterprises are required to have an audit report. 20-30% (corresponding to each industry, there is a representative enterprise) is according to the industry structure.