When the 4th wave of COVID-19 came, the pressure of public healthcare and patient well-being placed a heavy burden on the medical staff. The whole nation watches over restlessly as the news of new cases and contagious areas pop up days by days. The ambulances rush on the street, bringing people to isolation zones and taking patients to treatment. The supplies thus exhaust quickly. At this moment, any help would be salvation, any donation to our heroes in blouse would be of utmost importance.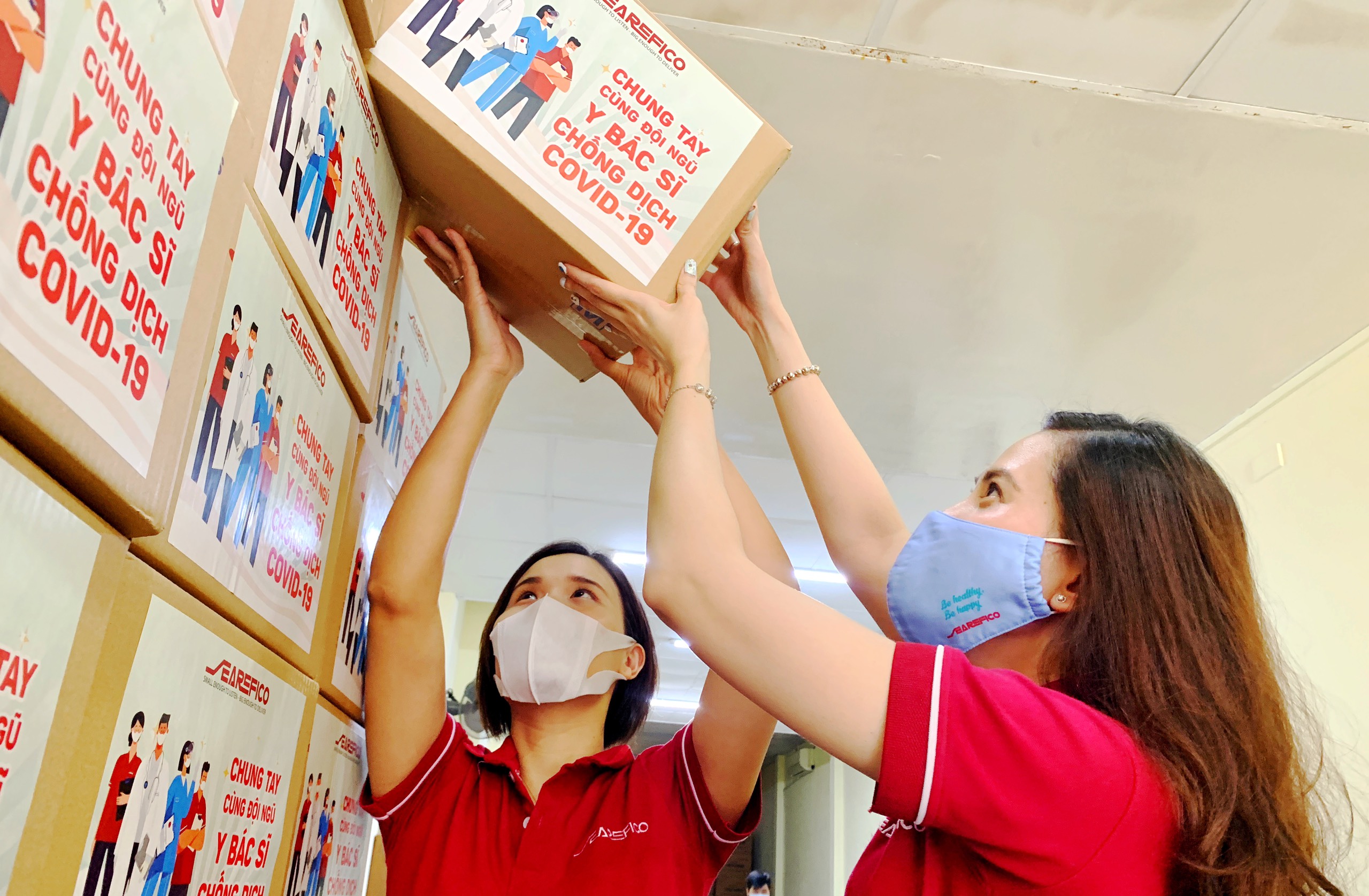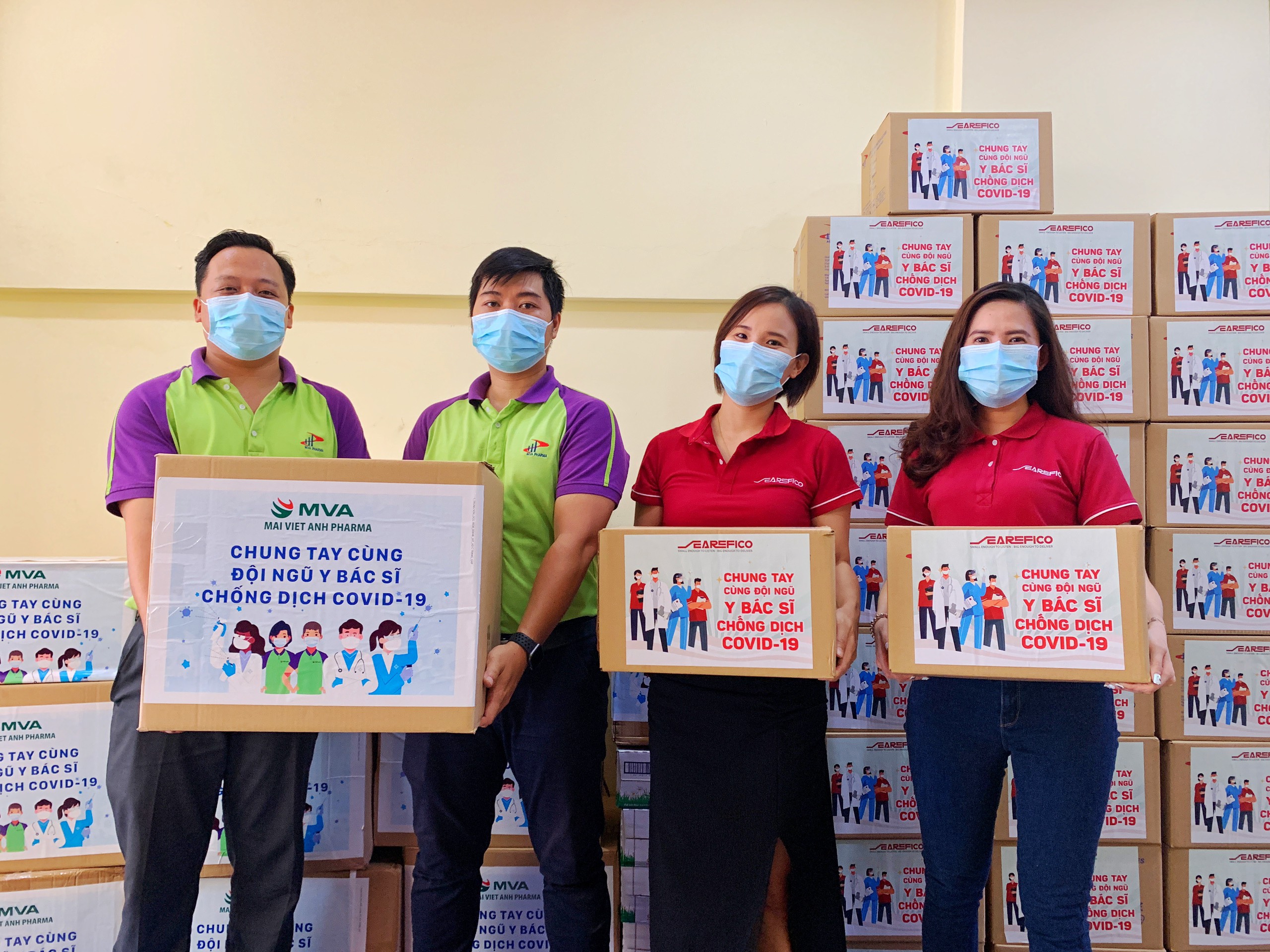 Understand the hardship of frontline doctors and hospitals, in the afternoon of June 3rd, SEAREFICO has cooperated with Mai Viet Anh Pharmaceutical & Medical Equipment Company presented 50 packages of medical supplies for Ho Chi Minh City Tropical Hospital, contributing to the fight with COVID-19.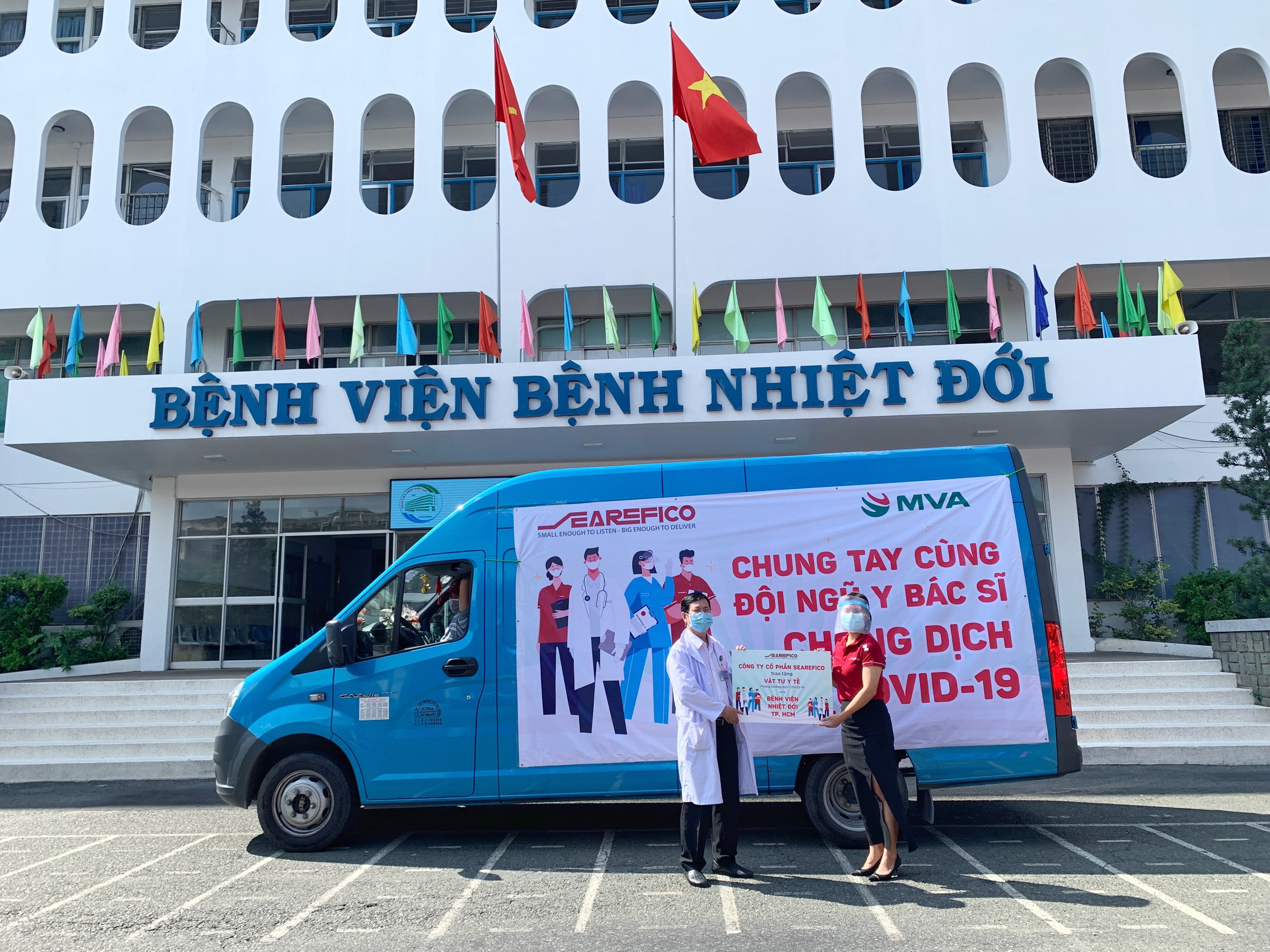 Dr Nguyen Thanh Dung – Deputy Director of HCMC Tropical Hospital cum Director of Cu Chi Military Hospital – expressed his gratitude for Searefico's timely supplies.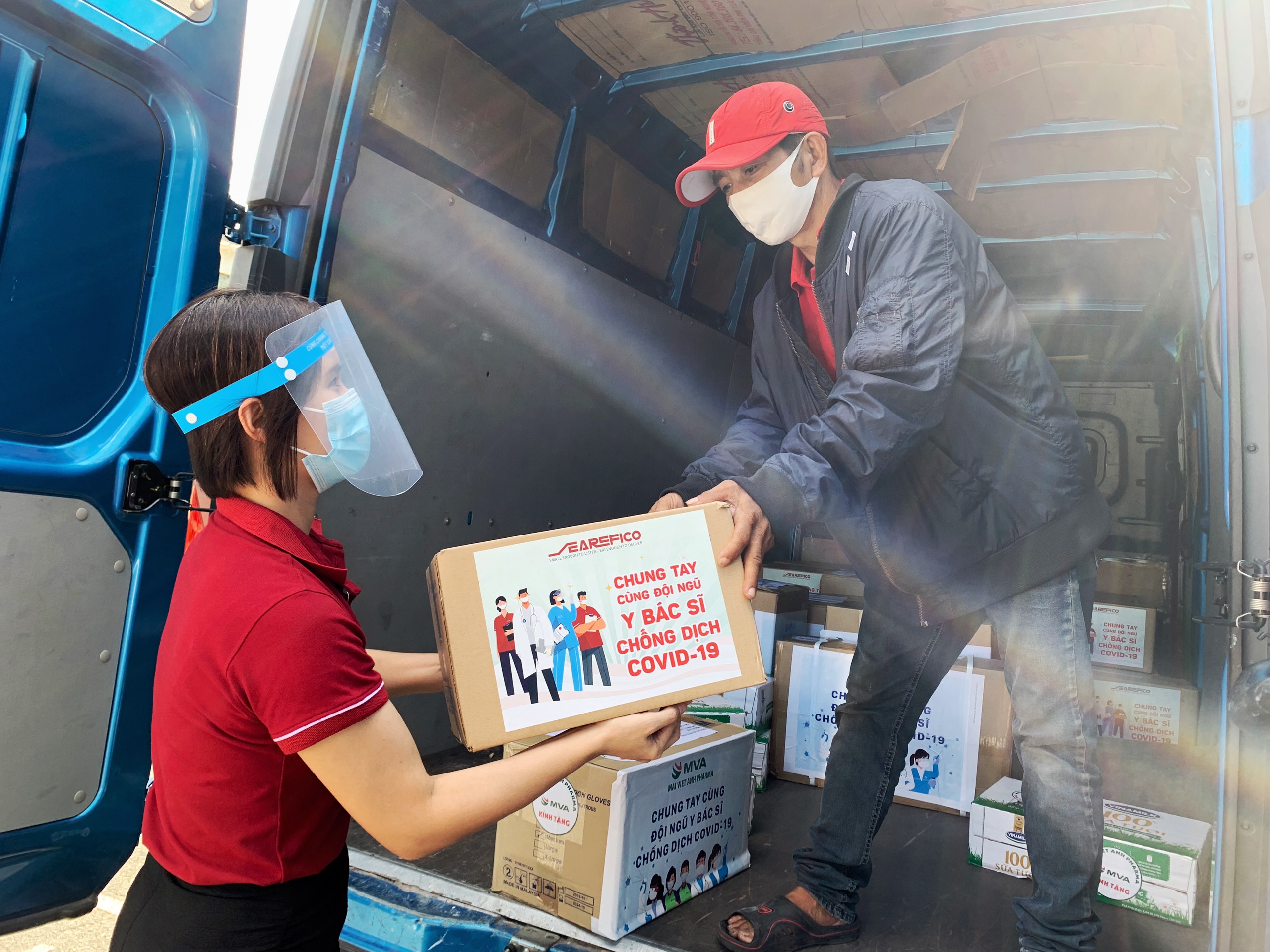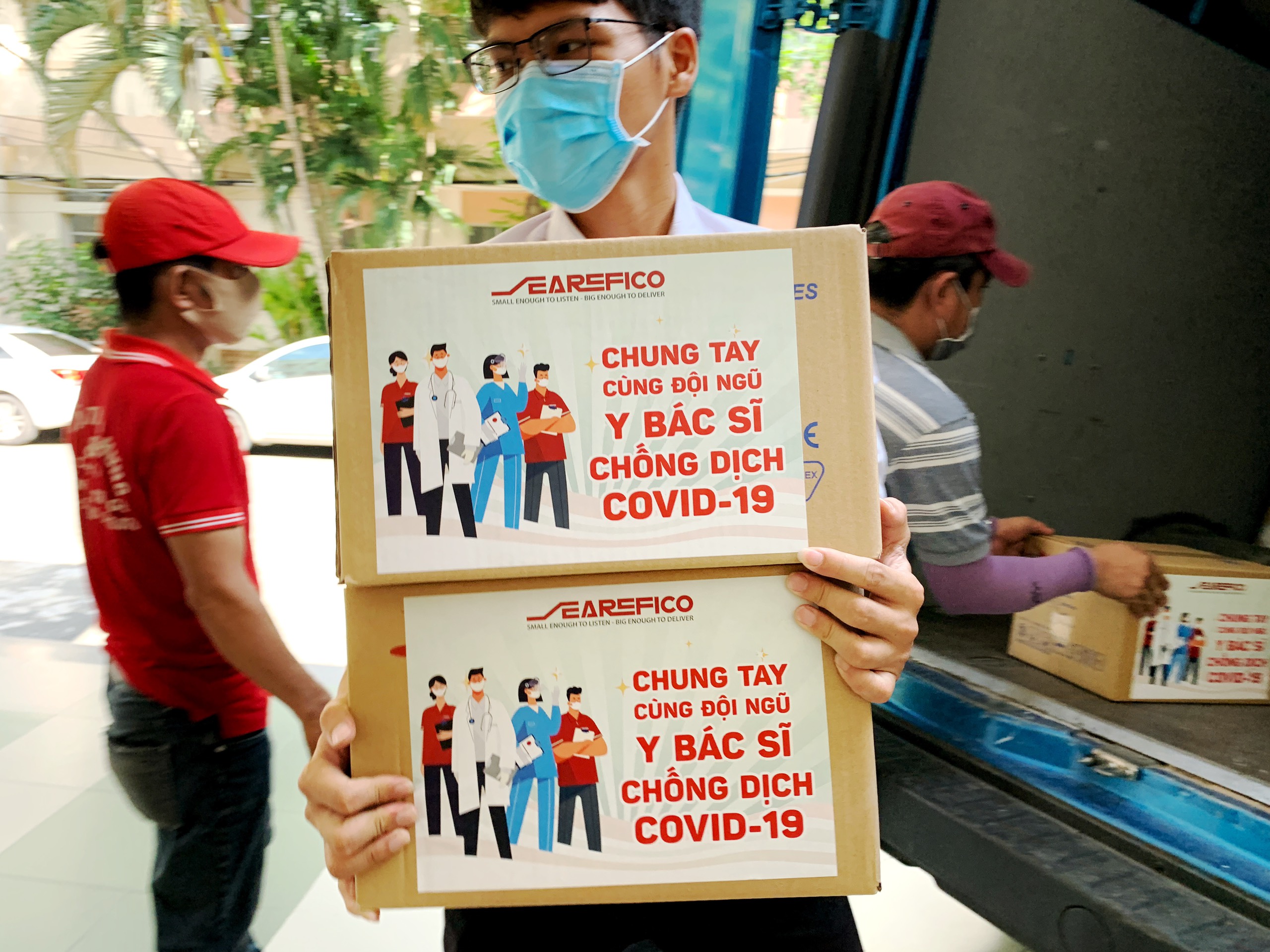 "My only wish now is to be able to return home quickly. News of having fewer patients is music to my ear. I hope the pandemic will over soon so everything can be back to normal."

– Dr Nguyen Thanh Dung shared his feelings.