Many Searefiers have spent their lives dedicated to the Great Family of SEAREFICO. It includes Ms. Nguyen Thi Oanh – Treasurer of Searefico Corp. Ms. Oanh has spent more than 20 years of her life (from 1999 to 2021) with enthusiasm, dedication, and going through many milestones of growth and achievement in Searefico.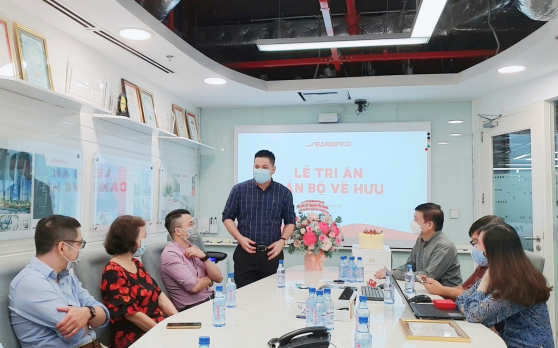 Searefico Board of Directors and Searefico E&C, with many Searefier colleagues, have given Ms. Oanh a wonderful farewell and gifts for retirement on November 4.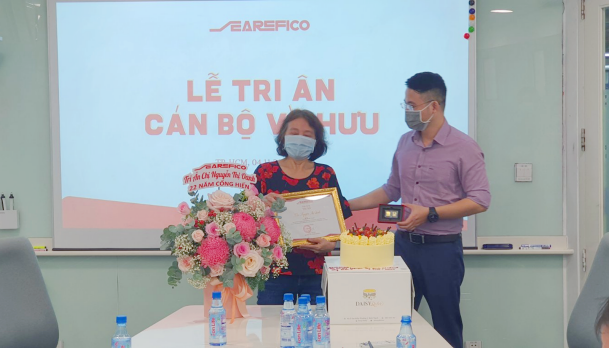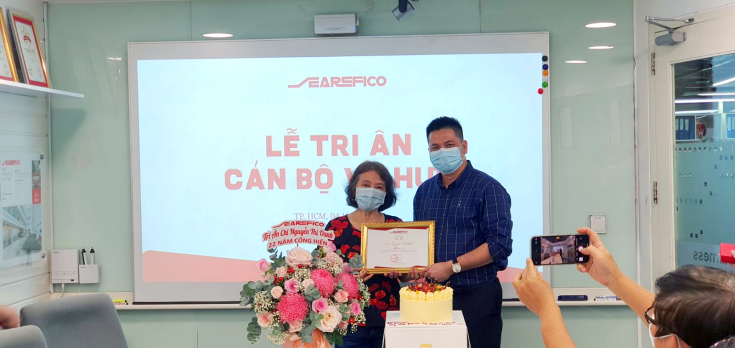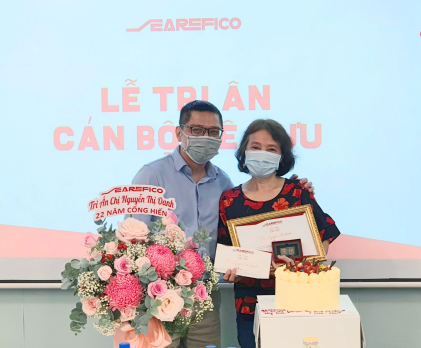 Thank you very much, Ms. Oanh. Please be proud of the imprints and contributions you have left for the next generation. With a love of colleagues today, the Board of Directors and Searefiers also wished Ms. Oanh a peaceful, healthy, and happy life.