APEA honored SEAREFICO GROUP "Corporate Excellent in Asia - Pacific" 2020
With fast growth index, market reputation, development achievements and values of social responsibility in recent years, on October 23, 2020, SEAREFICO Group was honored to receive the award. Award " Corporate Excellent in Asia – Pacific" 2020.
This is an award voted and honored by the APEA (Asia Pacific Enterprise Awards) – a leading prestigious organization in the Asia-Pacific region with awards held annually in many major countries. such as Hong Kong, Singapore, Malaysia, India,… in order to honor outstanding individuals, organizations and businesses in the region. APEA offers rigorous voting criteria with many rounds of assessment from financial audits, leadership capacity, corporate credit ratings, cultural values that affect the community.
Consistent with the vision of becoming a leading corporation in science and technology, building a multi-industry ecosystem towards the goal of sustainable development, SEAREFICO GROUP increasingly affirms its positive influence on all aspects of the chain. One Stop Solution including 07 member companies, Searefico E&C, Arico, Greenpan, Searee, Phoenix, Seareal in the fields of general contractor, construction engineering, electrical engineering, industrial refrigeration, green building materials, energy innovation, real estate, … The trend of leading shortcuts in technology for a green world, environmentally friendly sustainable constructions that Searefico Group is aiming at also makes a strong impression on the Advisory Board and APEA Selection.
Speaking at the Honor Ceremony and Award Ceremony held solemnly at Intercontinental Saigon Hotel, Mr. Le Tan Phuoc – Chairman of the Board of Directors of Searefico Group – expressed his pride when Searefico was selected to be honored in an international prestigious award. : "This is not only our own honor but also the pride of Vietnamese businesses, especially during the period of overcoming hardships to remain consistent with the chosen path, towards the goal and close. Contributing more to domestic and foreign communities. "
On the sidelines of the event, Mr. Le Tan Phuoc also shared, "Vietnamese people always have the spirit of overcoming difficulties, especially in adversity, the spirit of overcoming difficulties becomes clearer and turns into a force to overcoming difficulties., turning risks into opportunities to welcome opportunities. Searefico still has a lot to do, but we consider this moment to be a time to promote the spirit of overcoming difficulties than ever.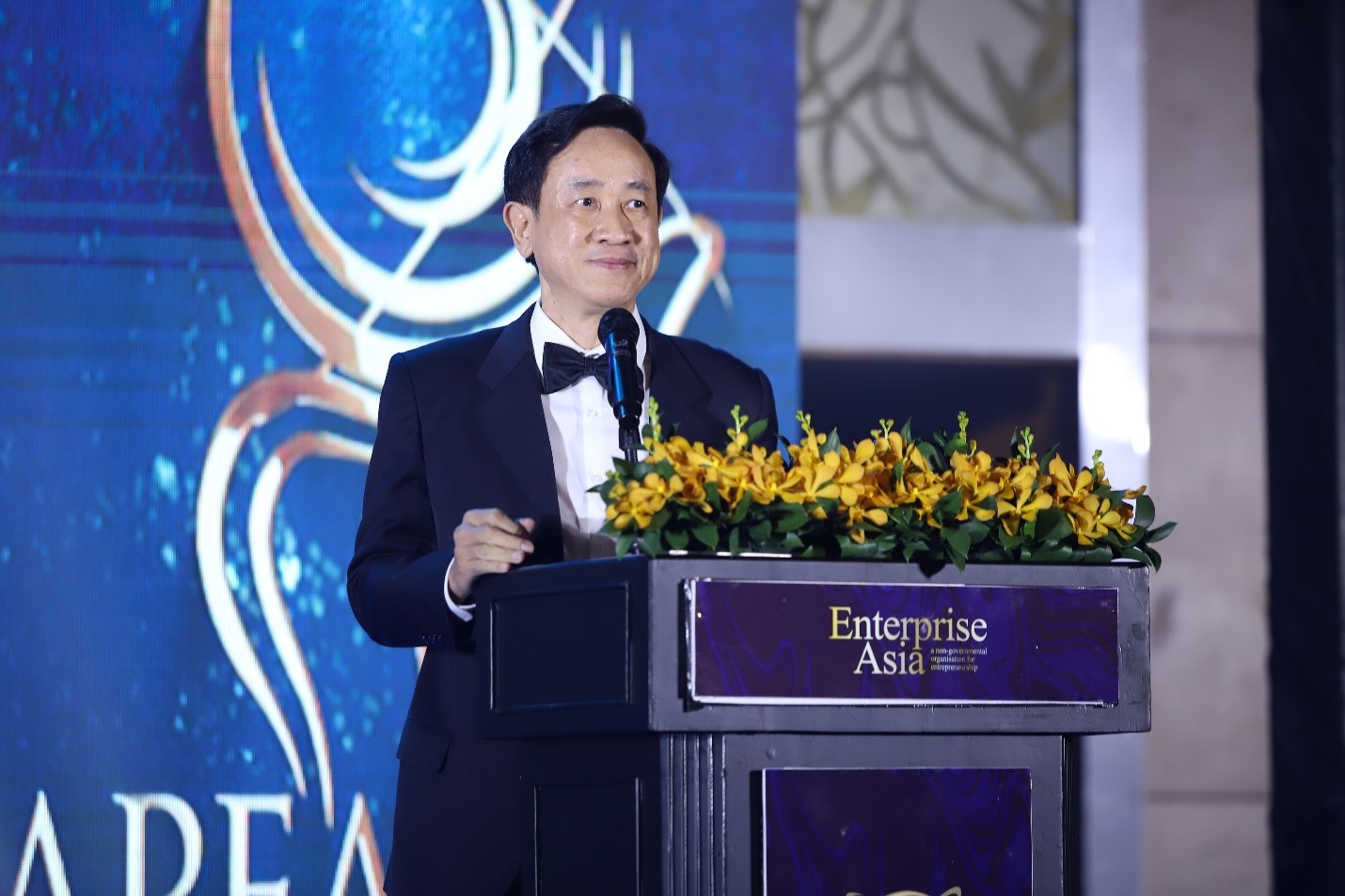 This award is a fruit of encouragement for the entire team of Searefico Group in addition to recent awards: Top 50 best growing enterprises in Vietnam 2020, Top 2 Most Prestigious Contractors, Famous Brand – Competitive brands.
In addition to the title of Corporate Excellent in Asia – Pacific, recently Searefico was honored to receive other awards such as Top 50 best growing enterprises in Vietnam 2020, Top 2 Most Prestigious Contractors, Famous – Competitive brand. This is the result of tireless efforts of the entire leadership team and staff. Searefico Group will continue to strive more to bring more sustainable values and contributions to the community in the future.