ANNUAL GENERAL MEETING OF SHAREHOLDERS FISCAL YEAR 2018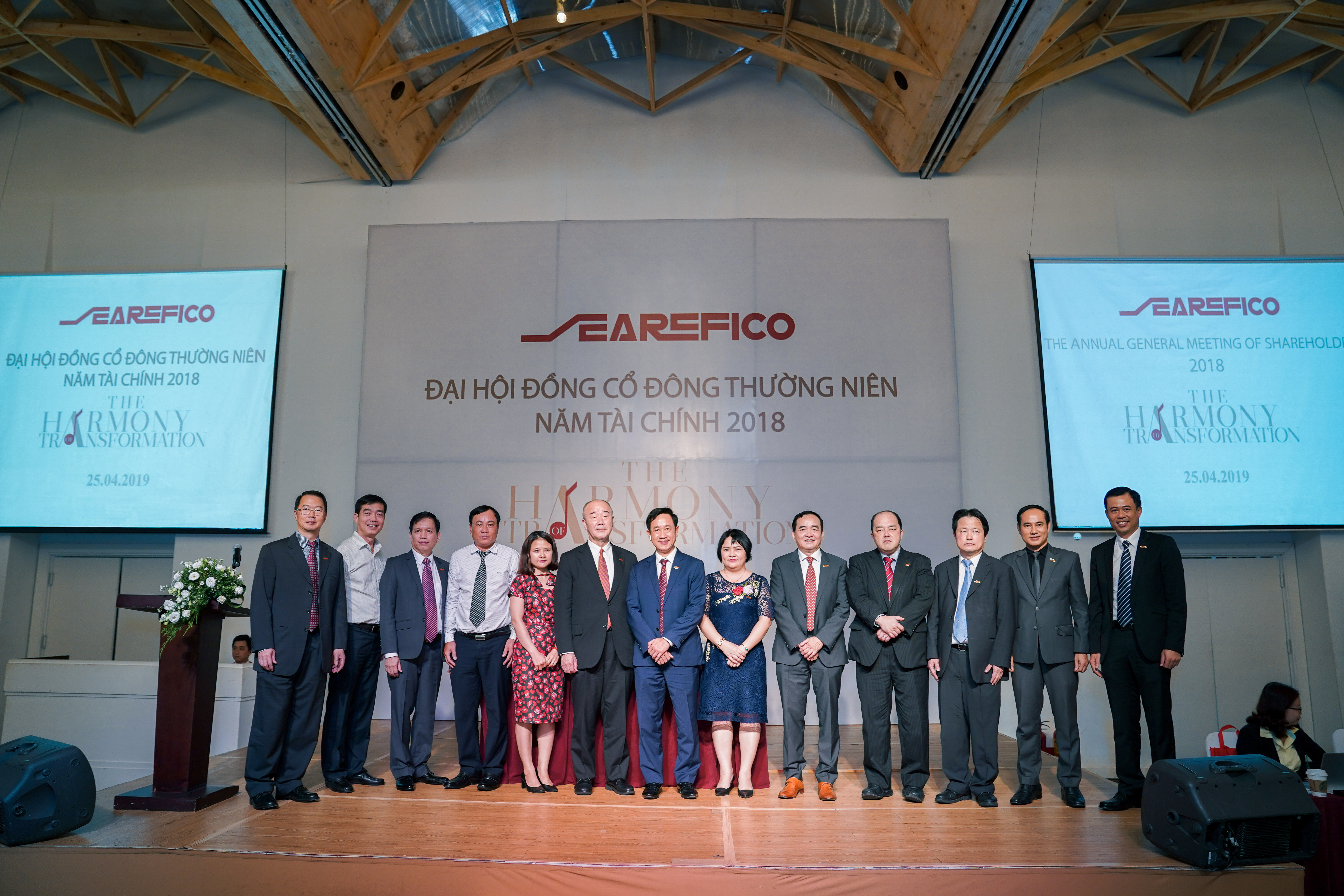 On April 25, 2019, SEAREFICO's annual general meeting of shareholders fiscal year 2018 took place successfully. The meeting reached a very high consensus of shareholders through the Company's Proposals and development strategies in 2019.
In addition, the independent members of the Board of Directors were voted, shareholders' questions were answered and dividends payment plan in 2019 was approved with 15% / par value, equivalent to more than 46 billion VND. In particular, the Company paid 7% in cash, equivalent to nearly 22 billion VND, and the remaining 8% will be paid later.
At the same time, SRF will also deduct 14% to give to the bonus fund for employees and 7% to give to the bonus fund for the Board of Directors and the Board of Management, with a total amount equivalent to more than 15 billion VND.
At the Annual General Meeting, shareholders also voted the Board of Directors and the Inspection Committee for the term of 2019 – 2023. Accordingly, Mr. Le Tan Phuoc was elected as the Chairman of SRF's Board of Directors replacing Mr. Nguyen Huu Thinh; Ms. Nguyen Thi Thanh Huong was elected as the General Director of SRF replacing Mr. Le Tan Phuoc.